The Interest-Based Approach (IBA) to Resolving Interpersonal Conflict
As the Fall 2019 semester kicks off, the excitement, hard work and stress for success has also begun. As we are all focused on HSU's success, interpersonal conflicts can and do arise. It is always good to step back and self-assess our personal boundaries as they relate to how we expect to be treated by all of our colleagues. The Interest-Based Approach (IBA) is a somewhat simple model in both preventing and resolving conflict in the workplace... as it is really an application of the golden rule principles... it's all about personal boundaries...
When we get disrespected, we feel it instantly and in real-time... Here is a quick IBA self-exercise...
First... We all understand what 'respect' is, but we all hold a very personal and individual definition of what it actually means to us. Have you ever put pen to paper and wrote down your personal definition of Respect (without using the term 'respect' in your definition)? Try it... it's not as simple as it may seem as it has a very deep meaning for all of us. Our definition is very personal and non-negotiable.
Second... make a list of expectations of how you require to be treated by your colleagues. Again, this list is very personal and non-negotiable.
This simple exercise is helpful in identifying and defining our personal boundaries. When one of our expectations is violated, we know it... and the instant feeling of being disrespected quickly follows as does our guard... This exercise helps us to recognize what our personal boundaries are... and the recognition that the reciprocal is also true of our colleagues... they/we also hold expectations of how they/we expect to be treated... it's the recognition of our colleague's personal boundaries...
IBA focuses on relationships of personal boundaries, recognition of those personal boundaries in the workplace and the building of trust between colleagues so that those personal boundaries will be honored. Knowledge and open recognition of personal boundaries in the workplace are powerful in building and strengthening working relationships.
When we recognize and define our own personal boundaries... and acknowledge our colleagues' personal boundaries... and we can trust each other that those boundaries are honored... we can engage in discussions and interactions in a way that focuses all of our energy on Issues and the Content of Issues... not each other...
DR. SCOTT M. KASPER, SPHR, CLRP
Employee Relations & Compliance Sr. Mgr – HR
Featured Tech Course
Improving Your Technical Writing Skills
Technical writing is a skill. It involves producing technical documents that are suited to the requirements, comprehension level, and background of its readers. In this course, you'll learn how to avoid common writing pitfalls, and how to structure your writing effectively. You'll find out how to tailor your writing to the specific requirements of different types of technical material – so that whether you want to persuade or to instruct, you'll be able to achieve your writing goals.
Course time: 22 minutes
Understanding ADA Accommodations - Sep 17 & 24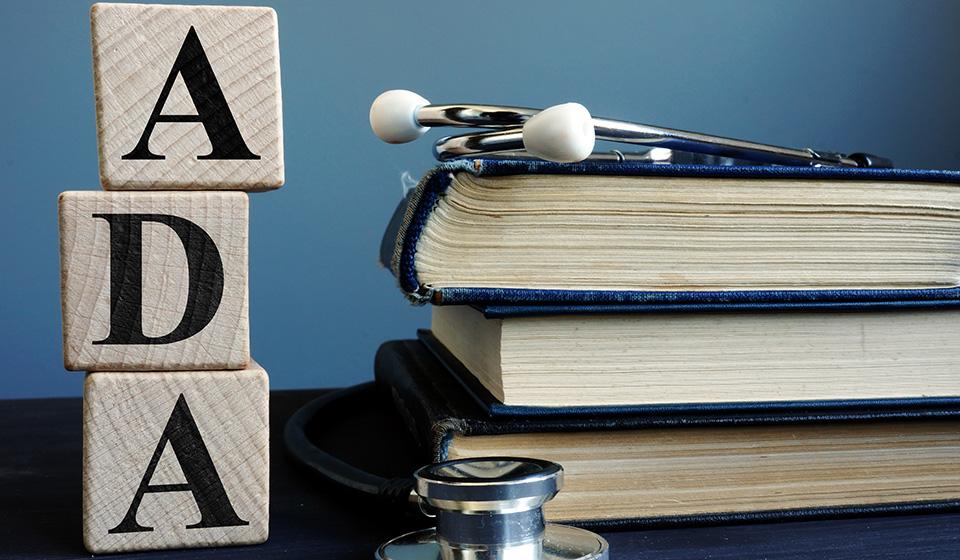 This training will review the ADA accommodation and disability interactive process for Administrators including roles and responsibilities for those involved.
How Understanding Conflict Can Help Improve Our Lives
Tell Us What Training YOU need!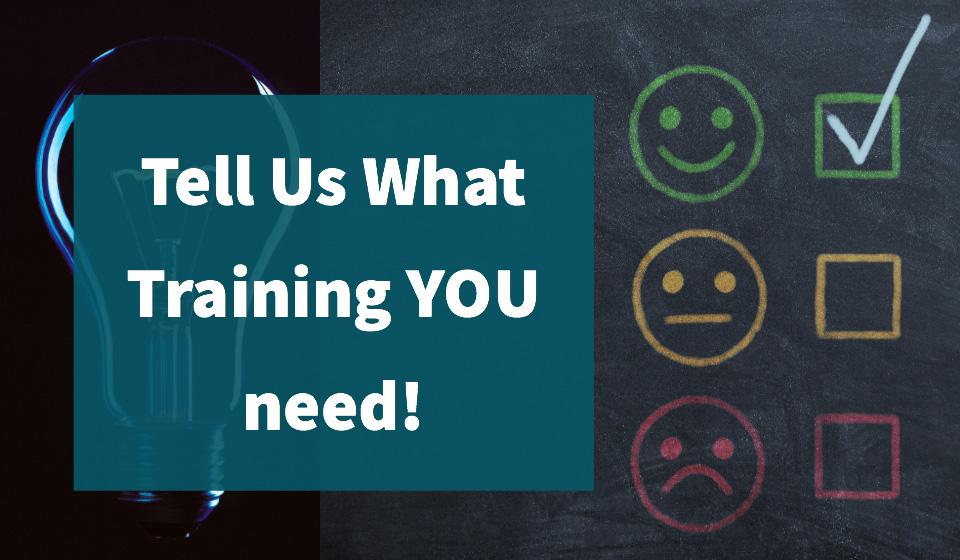 In collaboration with partners across the HSU campus, the HR Training Team will be conducting a survey to ascertain training and professional development needs for staff, faculty and administrators. The survey will be launched in mid-September, and will inform training and professional development priorities campus-wide. Please watch for the invitation to participate, and let us know what training and professional development YOU need!
Featured Soft Skills Course
Conflict: Avoid, Confront or Delay?
Conflict can be unpleasant, and it can become particularly difficult in the office, straining critical working relationships and jeopardizing performance. This Challenge Series exercise explores the various ways to deal productively with conflict.
Course time: 15 minutes
On the Bookshelf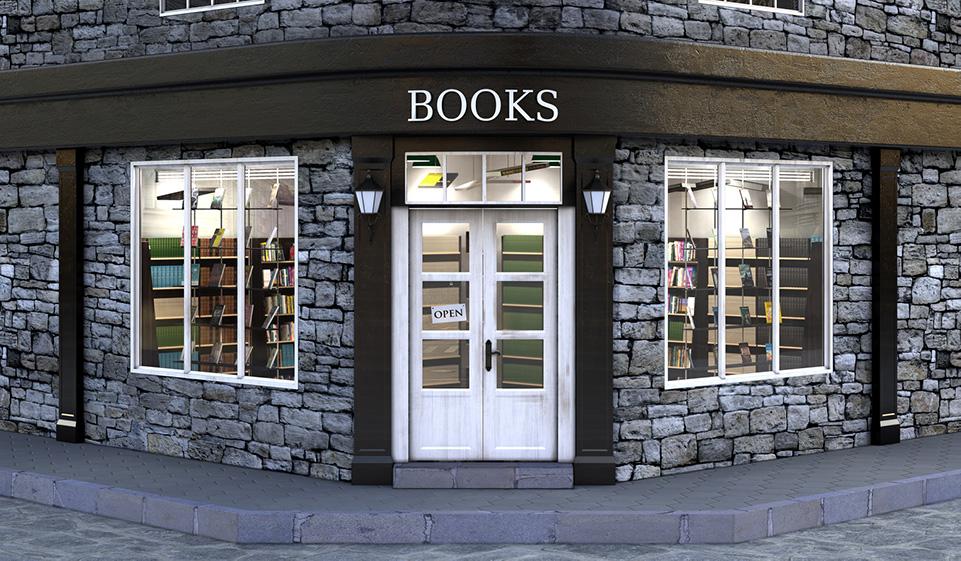 Perfect phrases for conflict resolution: hundreds of ready-to-use phrases for encouraging a more productive and efficient work environment
by Lawrence Polsky
Perfect Phrases for Conflict Resolution has hundreds of ready-to-use phrases, dialogs, and practice scripts to help you rise above the conflict and focus on solving the problem, whether it's with an employee, boss, customer, supplier, or coworker.
CSU's Got Talent Archives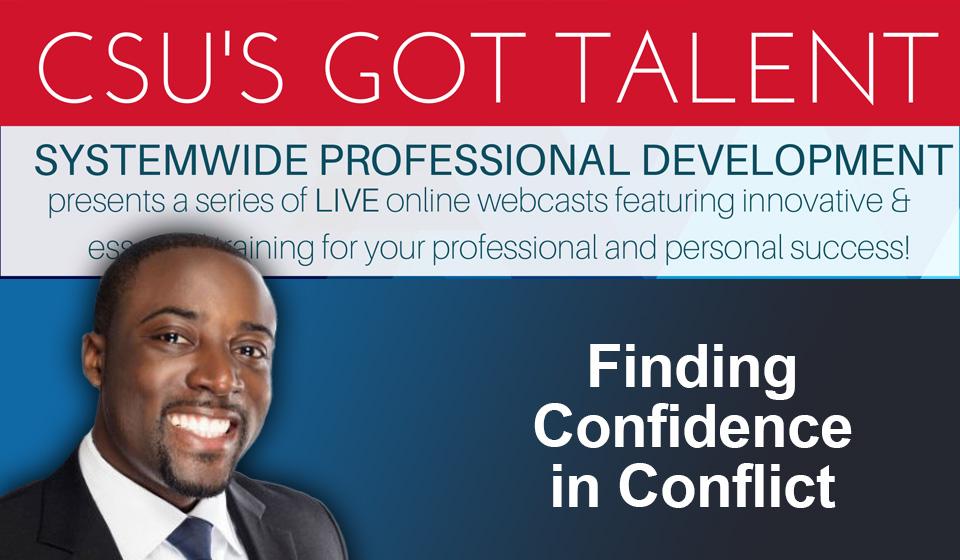 If you missed July's CSU's Got Talent webinar on Finding Confidence in Conflict, you can view it any time on CSU Learn.  This webinar is designed to make difficult conversations easier and give you the confidence needed to overcome fear, frustration, and anxiety.
Time Management – Bullet Journals - Sep 10 @ 10:30 AM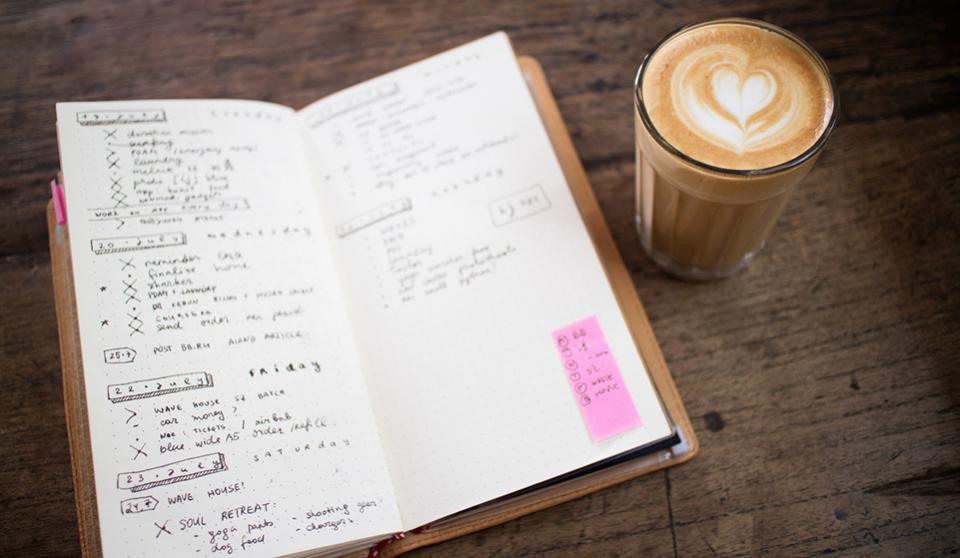 Bullet Journalling is an amazing system that keeps a record of everything you could ever want to toss at it. It can be your task manager, sketchbook, journal, idea catcher, and much more. You will learn the process of setting up your own Bullet Journal through hands-on activities, videos and in-person support.
CSU's Got Talent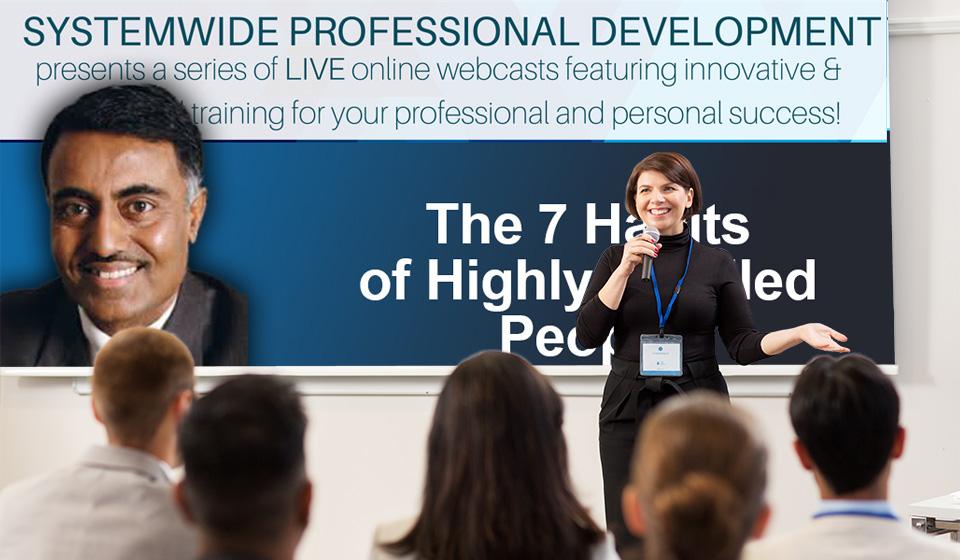 "The 7 Habits of Highly Fulfilled People", September 26 @ 10 AM PT
Satinder Dhiman, Professor, Scholar, Author, Wellbeing Consultant
Group Viewing and Discussion Opportunity
Join HR representatives to watch the webinar together, and then open it up for questions and conversation
Library Fishbowl, September 26 from 10 - 11:30 AM
If you prefer to watch it at your desk, please register below the day of the event.
Dec 11 2020 -

11:00am

to

12:00pm
Subscribe to Our Newsletter
Principles of Supervision Workshop - Oct 23 & 24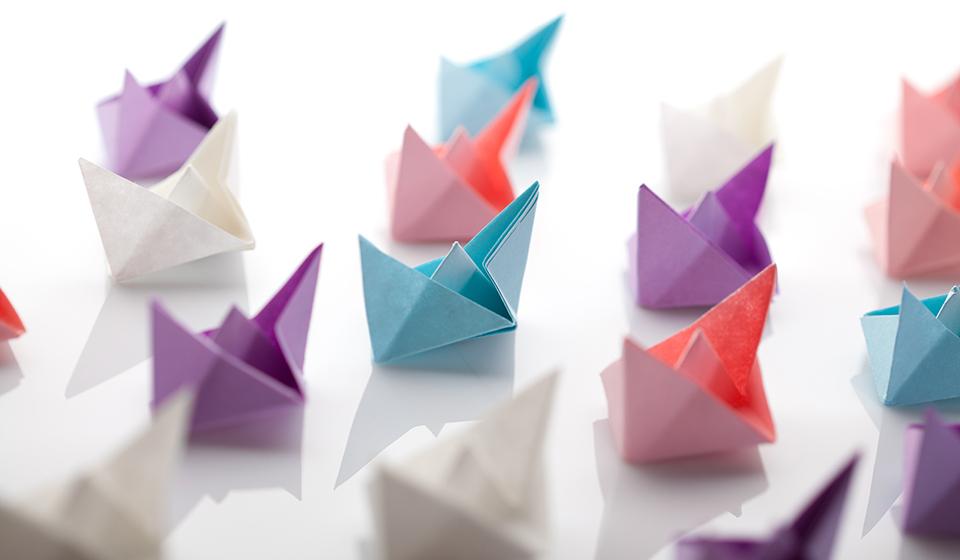 The Principles of Supervision workshop focuses on developing supervisory skills with higher education in mind.  Through learning, discussion, practice and reflection, participants will gain a greater awareness of their own supervisory skills and learn strategies for more effectively leading others.  
This two day, CSU-created workshop is open to all HSU employees responsible for supervising others, with preference given to those who supervise five or more employees.  Approval from the participant's Appropriate Administrator is required.  Space is limited to 20 participants.
Tech Tips
Right-Click Gmail Messages for More Options
Right-click any message in the inbox or in a sub-label to get a full menu of options. All the useful options are there: reply, reply all, forward, archive, delete, mark as read, or snooze. You can move a message to a new label and mute a message so you don't get follow-up notifications. It also lets you find all emails from the same sender. You'll get an option to find emails with the same subject if you've turned off the conversation mode under Settings > General > Conversation view.