CSU's Got Talent: The 7 Habits of Highly Fulfilled People Webinar Viewing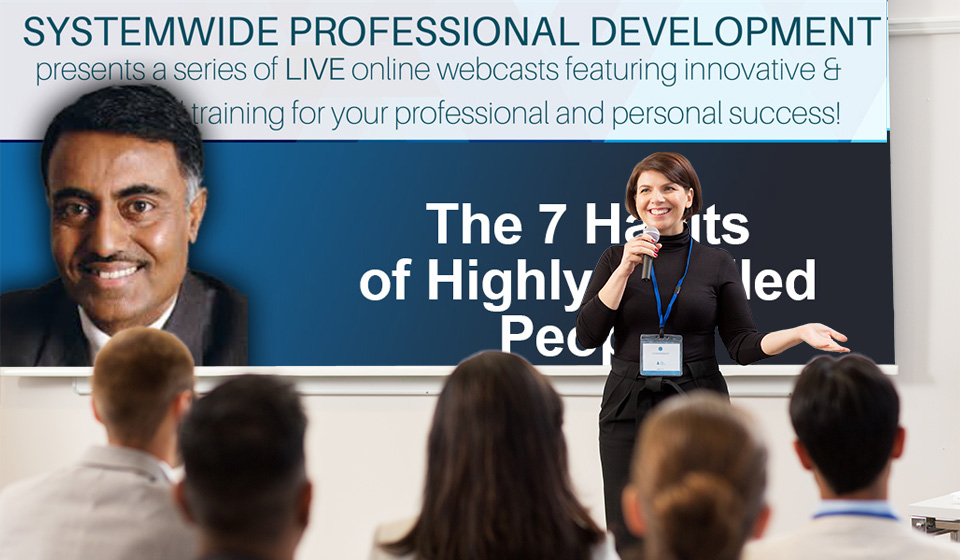 Join the HSU community to view and discuss this webinar with Dr. Satinder Dhiman, focusing on the 7 Habits of Highly Fulfilled People: Journey from Success to Significance. We will watch the webinar together, and then open it up for questions and conversation. This live webinar is part of the CSU's Got Talent series. The community viewing is hosted by HSU's HR team.
Presenting simple processes that bring lasting fulfillment in all aspects of life, Dr. Dhiman underscores the vital difference between success and significance . Illustrating that whereas success is external, significance is internal , and whereas success aims to acquire external objects, significance aims to harness inner qualities, replacing self-centeredness with "other-centeredness" increases a person's contentment in the community, the workplace, the family, and ultimately the self. The key lies in changing engrained mental models rather than fixing the outer environment. Learn ways to transform your search for success into a discovery of profound meaning, and ways to live a fulfilling life using our internal resources.