Campus Safety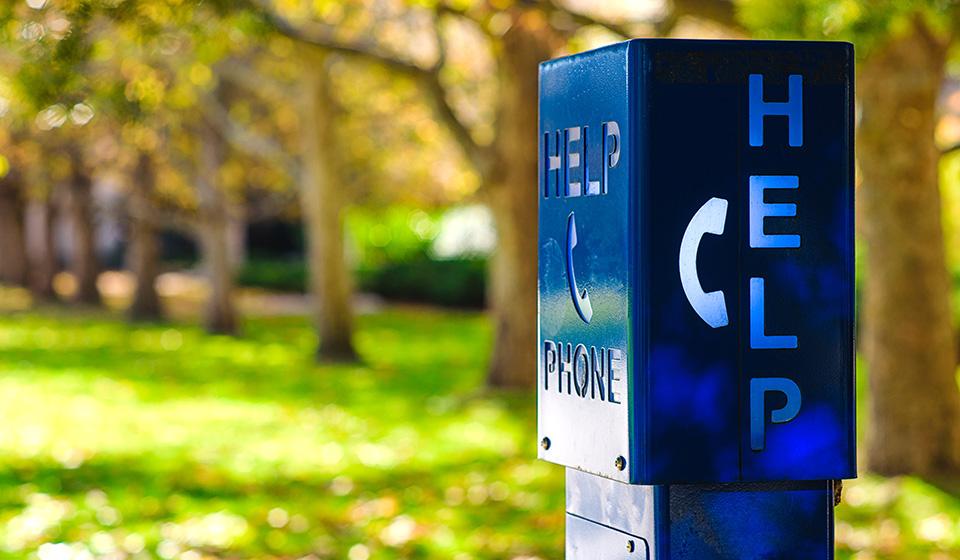 This month, Chief Donn Peterson reminds us about the University Police Department's ongoing efforts to address our personal safety.  Below is an excerpt from his article.
As faculty and staff members, we understand that you may have encounters that result in others expressing displeasure, or even anger. In any such interaction, if you feel there is an individual who intends to harm you, please let HSUPD know about it.  All of our team members have received crisis intervention training, and are adept at connecting people with resources.  Our goal is to help you feel safe while on campus.  As we embark upon the start of our 106th academic year, UPD is committed to leveraging every possible opportunity and precaution to create a safe environment here at HSU.
First and foremost, and not without the help of many valued HSU campus partners, we dedicate a great deal of effort to PREVENT violent incidents from ever occurring.  If you see a situation that causes you concern, we stress that you please call us and report it.  We also stress that personal safety awareness becomes a seamlessly integrated part of all your activities.  Practice taking inventory of your surroundings and conditions; be aware of your personal space, constantly evaluate and make adjustments as changing circumstances dictate.  The most effective defense against an act of violence is to prevent it from ever happening to begin with.
Featured Soft Skills Course

Forging Ahead With Perseverance and Resilience
Business today is a complex undertaking. Accomplishing tasks an staying focused on achieving your goals requires grit and persistence. An adaptive mindset helps you focus through the distractions, information overload, demanding pace, and the accompanying stresses that can often pull you off task. In this course, you'll learn to develop personal resiliency, adaptability, and perseverance. You'll explore the resources and people it takes to sustain perseverance, and you'll discover actions to help you build a work-life balance, sharpen your focus, and foster the resilience perseverance to face and overcome setbacks.
Course time: 31 minutes
What Training and Professional Development Do You Need?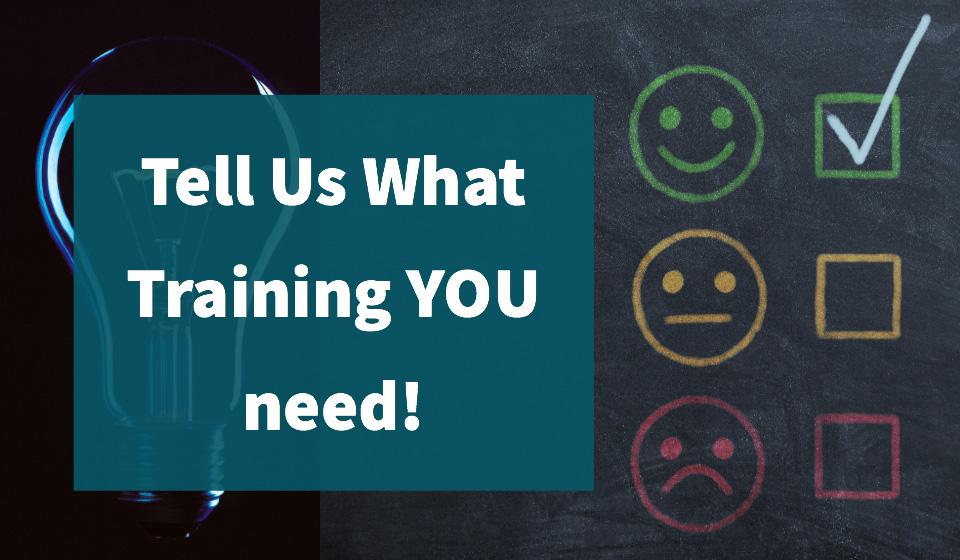 We are conducting a survey to determine the training and professional development needs for all HSU staff, faculty and administration. All HSU employees are invited to participate. Look for an email on October 7 with the survey link.
The survey is being conducted by HSU Human Resources Department (HR), in collaboration with the Center for Teaching and Learning (CTL), the Library, ITS, the Office of Diversity, Equity and Inclusion, and other University departments. Should you have any questions about this survey, please contact Nancy Olson at no43@humboldt.edu or 707-826-5154.
The Great ShakeOut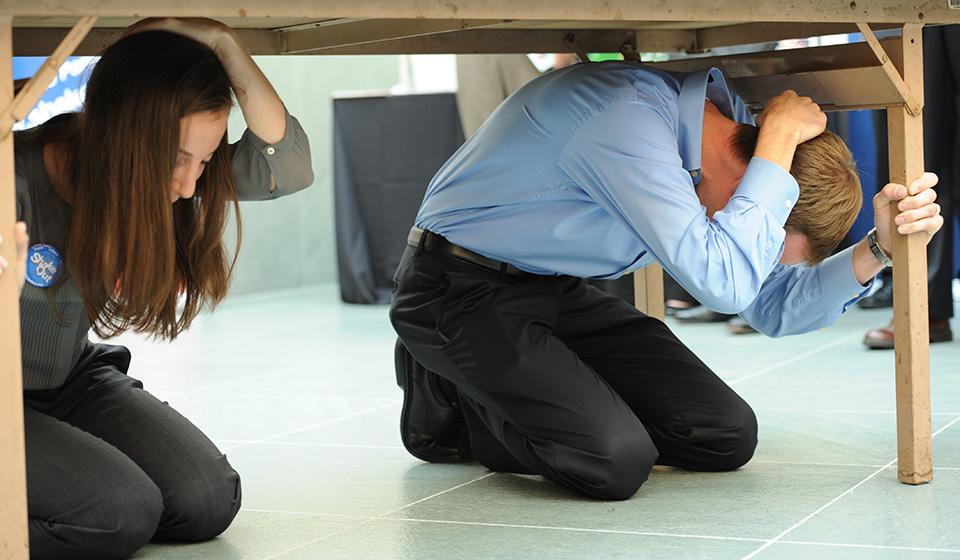 The Great ShakeOut takes place this year on Oct 17th at 10:17 AM. This is a opportunity for you to practice your drop, cover, hold drill and create an emergency plan for natural disasters such as earthquakes and tsunamis. Visit www.shakeout.org to register for participation and find additional resources to help in your emergency planning steps.
This weekend, October 5th from 9:00 AM – 12:00 PM, swing by Pastels on the Plaza to speak with our HSU Geology Department students and learn more about the Great ShakeOut. Soon you will also see information posted around campus to encourage you to participate.
Remember: every earthquake is an opportunity to practice your drop, cover, hold drills!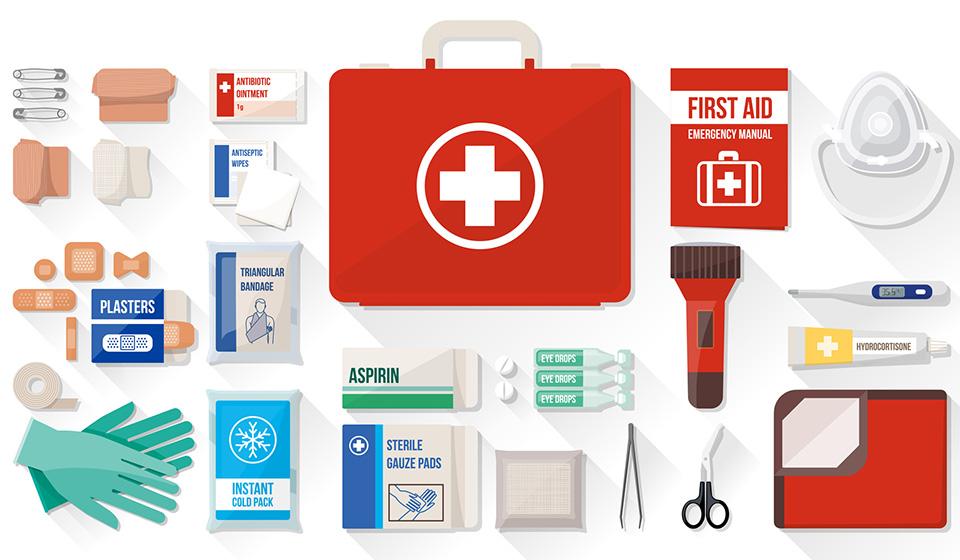 Make a Plan Today
We never know when disaster may strike - it is vital to have an emergency plan established for your household now. For example, not only should we have our emergency supplies in place, we need to know how to contact family members and key friends who may not be together if a disaster strikes. This guide will help you make your plan:
Featured Soft Skills Course

Emergency and Disaster Preparedness
Emergencies and disasters can strike at any time, anywhere, and without any warning. In this course, you'll learn about ways to prepare and respond to emergencies and disasters. You'll also learn about safe evacuation practices. Then you'll be introduced to the best ways to respond to specific natural and manmade emergencies and disasters. The course was developed and reviewed with subject matter support provided by certified subject matter experts and industry professionals. Please note, the course materials and content were current with the laws and regulations at the time of the last expert review, however, they may not reflect the most current legal developments. Nothing herein, or in the course materials, shall be construed as professional advice as to any particular situation with respect to compliance with legal statutes or requirements.
Course time: 22 minutes
On the Bookshelf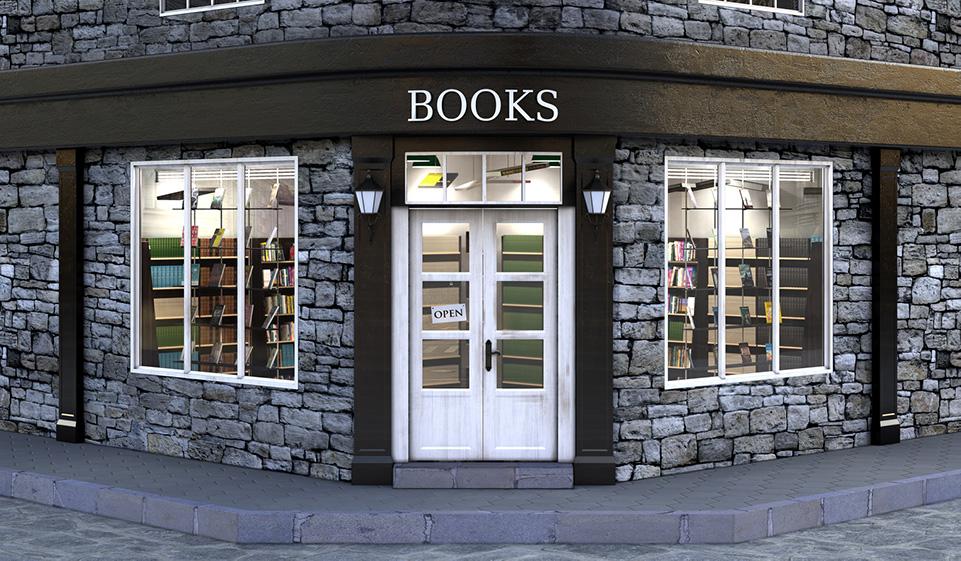 Grit: 

the Power of Passion and Perseverance
by Angela Duckworth
In her New York Times bestseller, Angela Duckworth shows anyone striving to succeed that the secret to outstanding achievement is not talent, but a special blend of passion and persistence she calls "grit" - and that "grit" can be learned.
Safety Week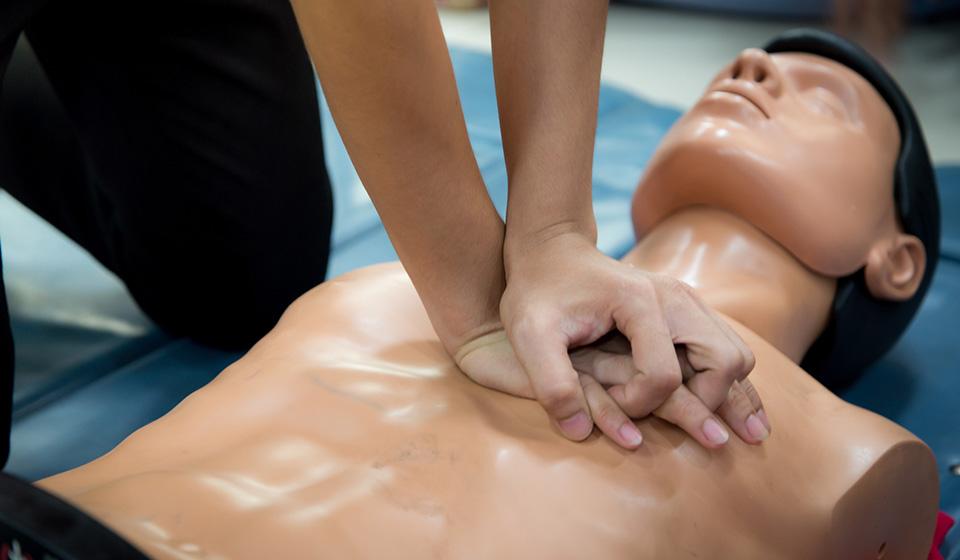 It is not a matter of if it is a matter of when. That is the most important principle to remember when living on the north coast. The price we pay for living in one of the most beautiful areas in the world is the increased hazards that we face. The greatest thing we can do to mitigate that risk is to be prepared. Preparedness comes in many forms. That might include creating a disaster kit (check out https://www.redcross.org/get-help/how-to-prepare-for-emergencies/survival-kit-supplies.html) or joining your neighboorhood's Community Emergency Response Team (check out https://www.ready.gov/cert). The last week of October is Safety Week here on campus and there will be a variety of preparedness presentations held in the fishbowl. Some to highlight are:
Disaster Preparedness for Staff and Faculty: Tuesday 10-11 and Thursday 1-2
Bloodborne Pathogens: Tuesday 1-2 and Thursday 10-11
Road Trip Safety: Wednesday 9-10
First Aid: Friday
CPR: Friday
Introduction to Writing Effective Position Descriptions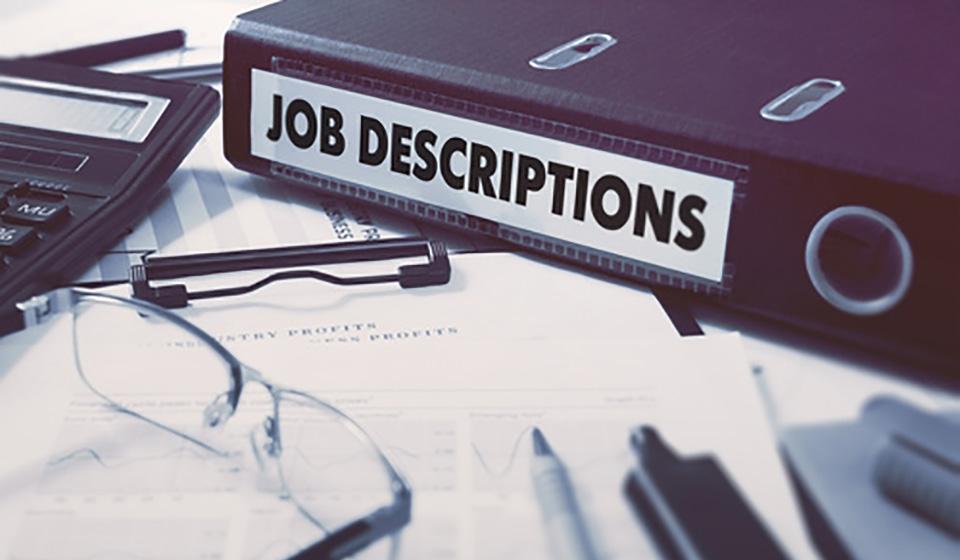 The Introduction to Writing Effective Position Descriptions offers employees and administrators an opportunity to learn best practices when approaching the often difficult task of creating or revising a position description.
CSU's Got Talent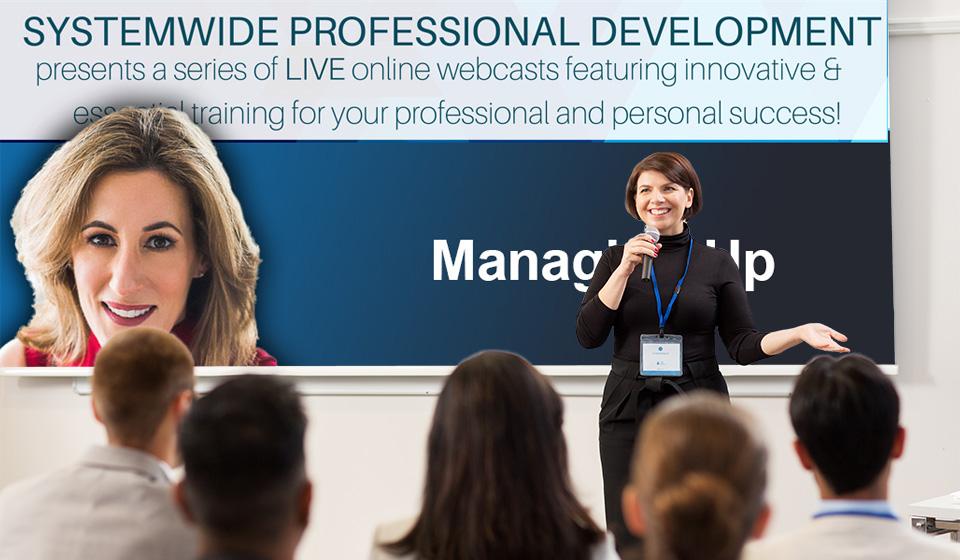 "Managing Up: How to Move Up, Win at Work, and Succeed With Any Type of Boss", October 22 @ 10:00
Mary Abbajay, Author, President & CEO of Careerstone Group
Group Viewing and Discussion Opportunity
Join HR representatives to watch the webinar together, and then open it up for questions and conversation
Library Fishbowl, October 22 from 10 - 11:30 AM
If you prefer to watch it at your desk, please register below the day of the event.
Dec 11 2020 -

11:00am

to

12:00pm
Subscribe to Our Newsletter
National Protect Your Hearing Month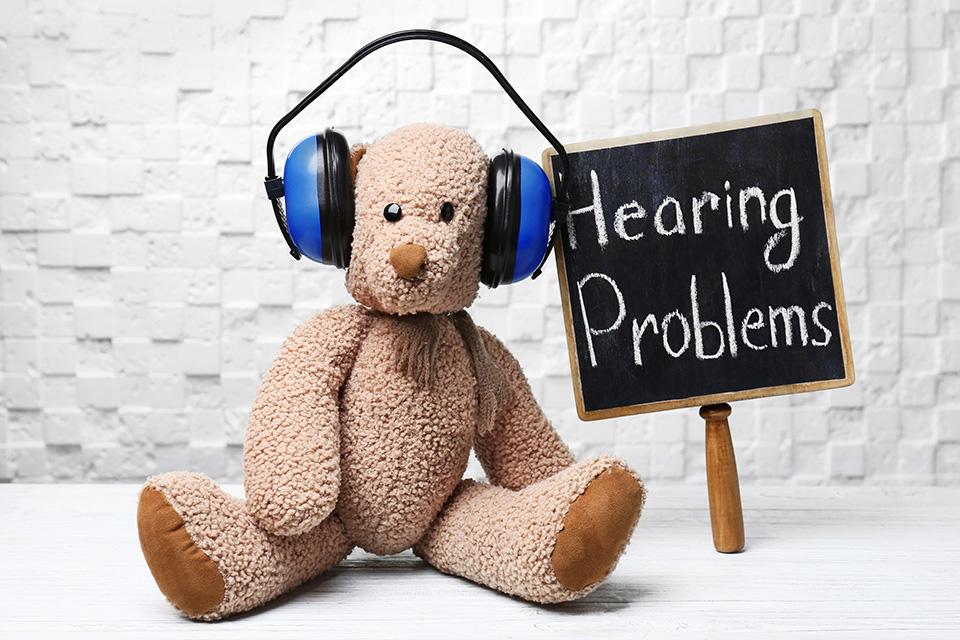 Everyday sounds typically do not damage your hearing. However, many people participate in activities that produce harmful sound levels, such as attending loud sporting events and music concerts, and using power tools, which repeated over time will cause hearing loss. Loud sound (noise) can damage sensitive parts of the ear, causing hearing loss, ringing or buzzing in the ear (tinnitus), and increased sensitivity to sound (hyperacusis). Repeated exposure to loud noise over the years affects how well you hear later in life and how quickly you develop hearing problems, even after exposure has stopped.  Learn more about how to protect your hearing at the CDC website.
CSU Active Shooter Safety Training
Tech Tips
Simple Reminders to Inspire Better Meetings
Reduce No-Shows, Tardiness, And Late Cancellations
Give Everyone Time To Plan Ahead
Improve Productivity And Information Delivery
Maximize Revenue And Reduce Waste
Build Stronger Relationships With Employees, Customers, And Partners