Help Them Grow Usage Contest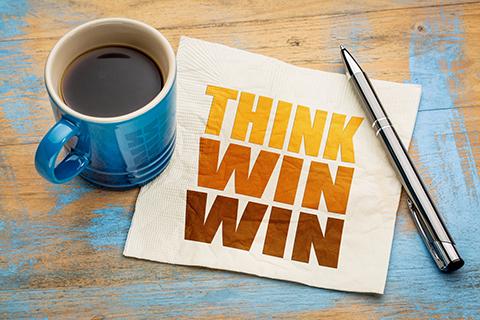 Do you want to build on your professional knowledge and skills? Do you like to win?!  Learn something new while helping HSU beat out all the other CSU campuses in the CSU Wide "Help Them Grow" Professional Development Contest.  Between now and December 31, 2017, take a Skillport professional development course to earn points (and bragging rights) for our campus in the annual contest.  The top three campuses win significant discounts on next year's Skillport cost - first place in the system will get a year of Skillport for FREE!   You can help HSU win a discount on next year's SkillPort subscription by accessing courses, books, or videos in the SkillPort library.  (Note: Does not include safety courses, custom content, compliance content or campus instructor led training courses.)
Spread the word about all the great resources in Skillport!  Encourage your colleagues to participate - the more unique  users, the more points we earn as a campus.  Some courses and videos take as little as a few minutes to complete, and can quickly teach you something new.
Need help deciding what Skillport courses to take?  Each month we feature one technical and one soft skills course that we select based on the HSU Strategic Plan and our 2015 campus training and development needs assessment.  Our two featured courses this month are, "Be a Better Listener" and "Google Apps: Google Drive". Try one of those, or pick one on your own!  If you find a great course or resource, let us know about it.  We're always looking for good ideas to share!
In keeping with the campus sustainability goals and efforts, this newsletter will be distributed and posted monthly in electronic format.
Featured Tech Course
Google Apps: Google Drive
Google Apps uses Google Drive for central, cloud-based, accessible anywhere storage. This course covers the use of Google Drive as a central hub for Google Apps, and how to use it for synchronizing offline files.
Google Apps Overview
find and launch Google Apps

find and use the communication tools in Google Apps, including Gmail, Google+, Hangouts, and Calendar

find and use the collaboration tools in Google Apps including Docs, Sheets, Forms, Slides, and Sites

find and use the management tools in Google Apps including Admin and Vault
Google Drive
share docs in Google Drive with others and specify permissions for them

set viewing permissions and send e-mail notifications to recipients

enable files offline, organize folders and files, and move files around in Google Drive

install Google Drive locally, and sync files and folders to the cloud

sync files from the local drive to Google Drive in the cloud
Practice: Google Apps Basics
describe Google Apps functionality
Course time: 53 minutes
Follow-Up Training
Employees who complete this course will be invited to attend an Instructor-Led follow up training on campus.  We'll send a personal invitation with the place and date information.
Featured Soft Skills Course
Be a Better Listener
How well do you listen? Listening is rarely a hot topic in workplace training, yet the most successful people are almost always trained, excellent listeners. They have mastered a number of discrete skills and are capable of deploying this skillset creatively and adaptively to unique situations to ensure workplace excellence. In this course, you'll review the core of that skillset. You'll come to understand why you should focus on improving your ability to listen and debunk misperceptions surrounding the skill. And finally, you'll begin to explore the skills to hone your listening, including how to give yourself a pop-quiz at the end of a conversation.
Objectives
How to Improve the Way You Listen

identify the benefits of effective listening
identify the common misperceptions about listening
recognize how to apply foundational behaviors that support effective listening
use the appropriate pop-quiz techniques in a given scenario
apply the basics of improved listening
Course time: 28 minutes
HSU Customer Service Academy - Happy People Win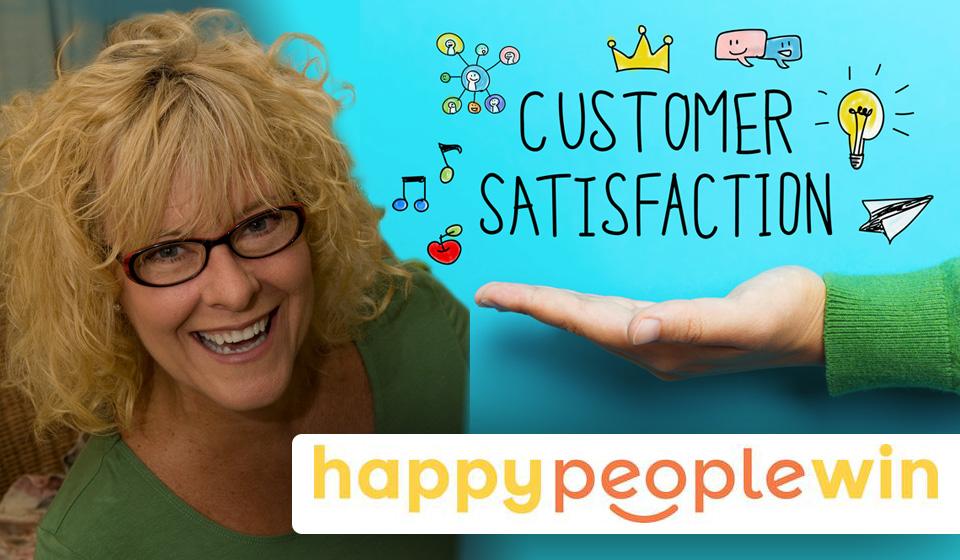 We all talk a lot about customer service; we know it is the most important element of creating a successful, thriving business. Your reputation is based on your service quality, yet often times we are just paying lip service. Knowing it and actually doing something to improve it are two different things.
- Do you know that word of mouth is the best way to build your business?
- That people form a first impression within seven seconds?
- That your customers don't care what you know, until they know you care?
CSU's Got Talent
Liberating Structures: Simple Engagement Tools for Meetings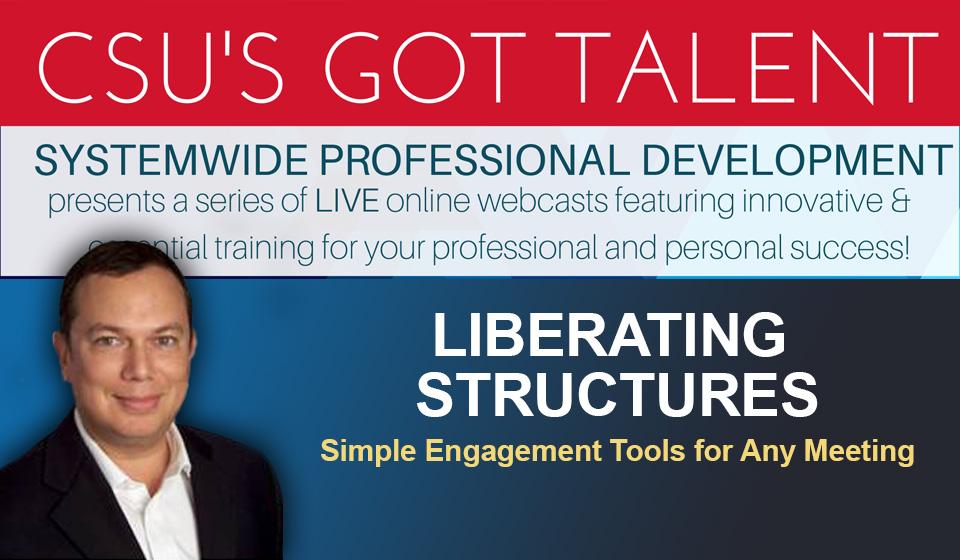 This session is designed to offer simple engagement tools for meeting facilitation that allow all voices to be heard and are designed to inspire innovation. It's easy to learn small alterations in the way we meet, plan, decide and relate to one another. No lengthy training courses or special skills are required; mastery is simply a matter of practice.
Dec 11 2020 -

11:00am

to

12:00pm
Subscribe to Our Newsletter
Learn to Use Skillport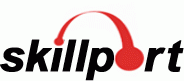 Learn how to navigate, find courses, books, and other content on Skillport.
Skillport Features
Certificates: To print certificates for completed courses select Quick Links > Learning Transcript. Find the appropriate course and select Actions > View Certificate.
Content: A large variety of courses, videos and books are available in SkillPort. All content can be found by selecting the Browse the Catalog link or by using "Search" at the top right of the window.