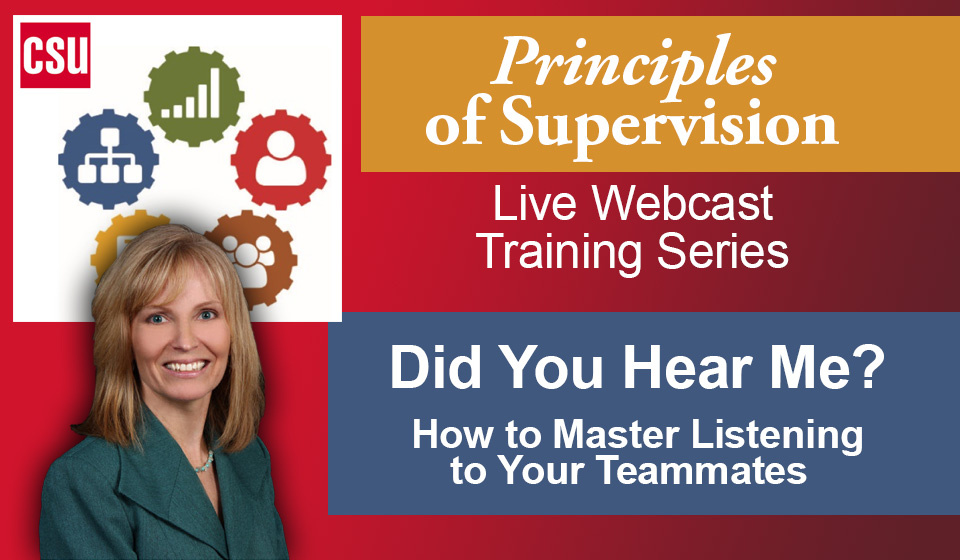 How to Master Listening to Your Teammates
WHAT IF you could develop an enhanced listening technique that would increase employee engagement, improve performance and boost morale? LEARN HOW listening with focus and empathy can enrich relationships and enhance your employees' effectiveness.
Presented by Marisa Szem-Stafford
Marisa Szem-Stafford, Principal at Szem-Szem Consulting, has over twenty years of experience in leadership and business development. She is truly one-of-a-kind in her talents and skills at motivating people and transforming organizations. Ms. Szem- Stafford's hands-on leadership style and sincere commitment to energize and empower teams will ignite and electrify your organization, allowing you to maximize personal and institutional potential. Ms. Szem-Stafford is a dynamic, catalytic public speaker. She has been honored to speak to many organizations, including the National Association of Minority Hospitality Professionals, the Los Angeles Unified School District, the New Jersey Quality Conference, Lucent Technologies, and Pennsylvania State University. Ms. Szem-Stafford has over ten years of specialized experience coaching executives in hospitality.
Everybody is invited to attend this free webcast

(No Pre-Registration for These Webcasts)