CSU's Got Talent Webcast Training - The Secret to Getting Along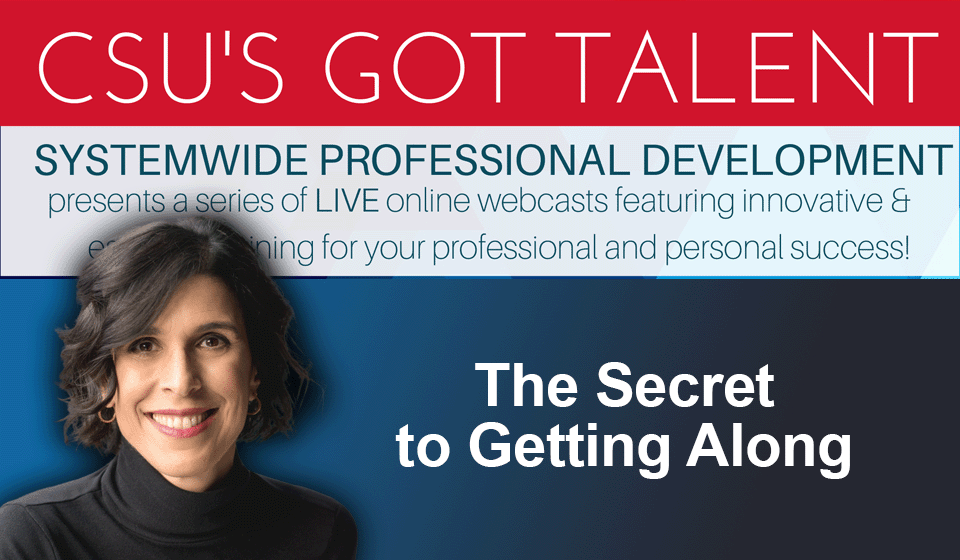 Systemwide Professional Development presents CSU's GOT TALENT, live webcasts featuring innovative & essential training for your professional and personal success!
The Secret to Getting Along: 3 Steps to Creating Better Teams
 Presented by 
Gabrielle Hartley
Attorney, Author, and Speaker
All CSU staff and faculty are invited to attend this free webcast training!
DID YOU MISS IT?
Watch the recordings here: CSU Learn
Search: CSU's Got Talent (click View All to see all of the episodes)
Technical questions: Contact Madeline Hsiao, Associate Production Director, at mhsiao@calstate.edu or 562-951-4525 prior to webcast day.