CSU's Got Talent Webcast Training - Best Team Ever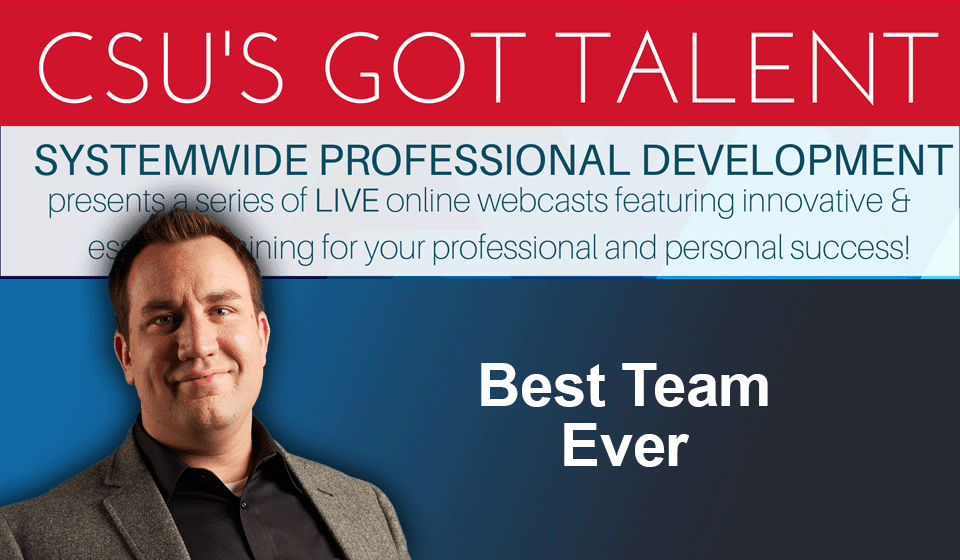 Systemwide Professional Development presents CSU's GOT TALENT, live webcasts featuring innovative & essential training for your professional and personal success!
Best Team Ever: The Surprising Science of High-Performing Teams
 Presented by 
David Burkus
Award-winning Thought Leader, Speaker, 4x Best-selling Author
All CSU staff and faculty are invited to attend this free webcast training!
DID YOU MISS IT?
Watch the recordings here: CSU Learn
Search: CSU's Got Talent (click View All to see all of the episodes)
Technical questions: Contact Madeline Hsiao, Associate Production Director, at mhsiao@calstate.edu or 562-951-4525 prior to webcast day.