Welcome Nancy Olson, New Training Specialist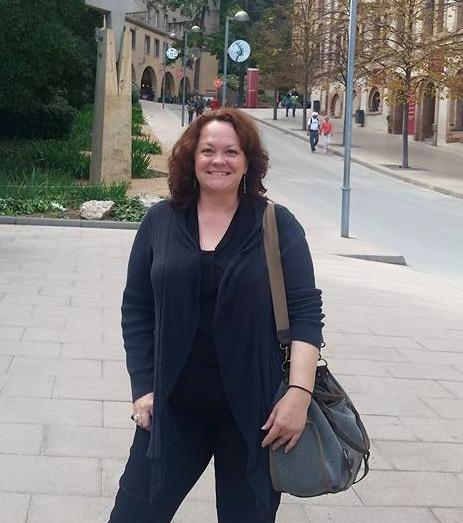 Nancy Olson joined HSU's HR team on May 1, providing professional development and training for staff, faculty and administration. We asked Nancy to share about her background and why she decided to join the HSU community.
Why HSU? The vision of HSU – to be the campus of choice for individuals who seek above all else to improve the human condition and our environment – resonates with me and is in direct alignment with my values.
Why this work? I am a student of leadership, followership, and human behavior. My career has focused on supporting people as they identify and pursue what it takes to be their best selves.
Life before HSU? I was executive director at a leadership development organization in Los Angeles, facilitating nine-month fellowships for diverse professionals from business, government, nonprofit and education sectors. Truly loved the work, but was ready to move north.
Fun fact? Right out of college I moved to Haiti, where I lived and worked for eight (very formative!) years.
Favorite podcast? "Hidden Brain" with Shankar Vedantam.
Books currently on your nightstand? "Leadership on the Line" by Ron Heifetz; "Reality-based Leadership" by Cy Wakeman; "The Secret Life of Bees" by Sue Monk Kidd.
Formative professional development experiences? Getting my MA Leadership grounded me in leadership and organizational development theory. The challenge of putting it into practice made it real.
Life outside of work? I miss my kids Stephan and Anaëlle! They both live in L.A., where they are pursuing careers as artists. To cope, I go hiking, spend time with my Humboldt family and friends, and frequent far too many artisan fairs.
Join Nancy at her first two training sessions on L4HSU:  Empathy is a Super Power and Internal Dynamics of Leadership.
Please join us in welcoming Nancy to campus!
Featured Tech Course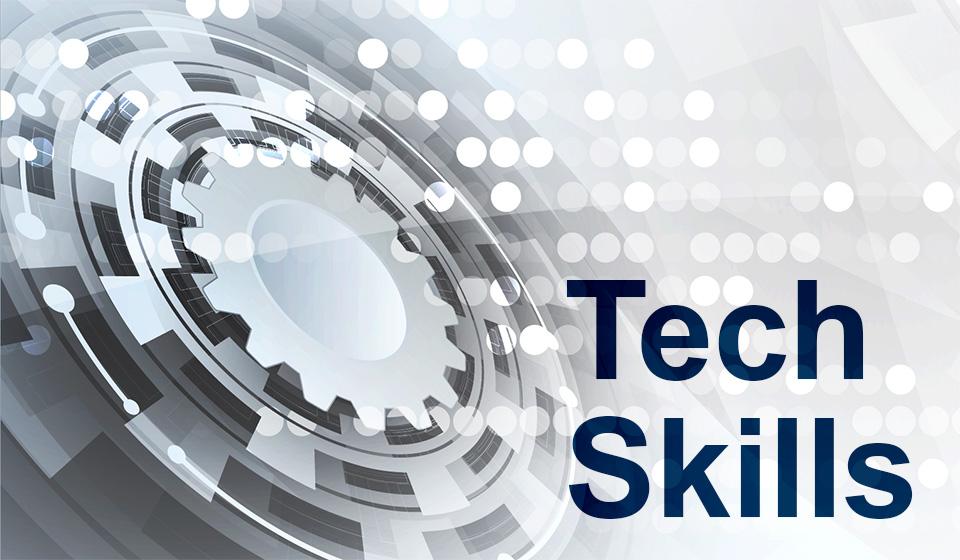 Google Keep: Google Keep on the Web
Google Keep is a multiplatform, cloud-based notes application. Explore Google Keep on the web, from creating notes and checklists to embellishing notes with images.
Need to remember to pick up some groceries? Set a location-based reminder to pull up your grocery list right when you get to the store. Need to finish a to-do? Set a time-based reminder to make sure you never miss a thing.
Course time: 1 hour 17 minutes
7 Tricky Work Situations, and How to Respond to Them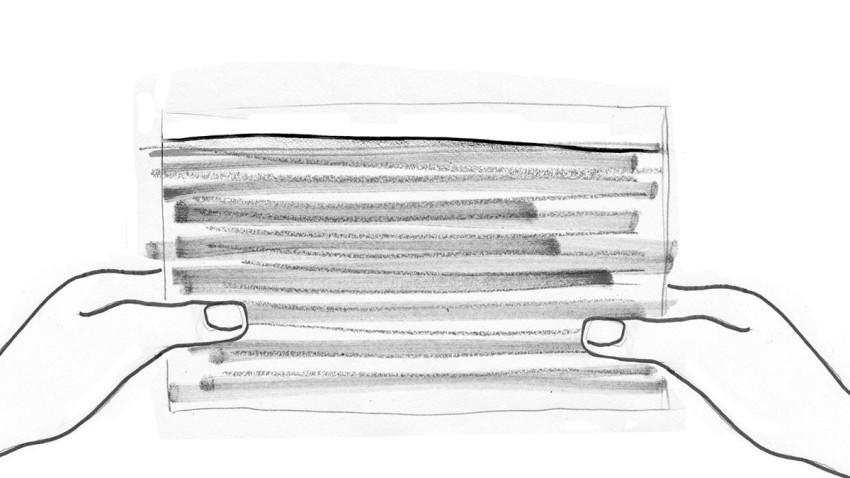 You know the moment: a mood-veering, thought-steering, pressure-packed interaction with a colleague, boss, or client where the right thing to say is stuck in a verbal traffic jam between your brain and your mouth.
Many people experience this at work. But there are certain phrases you can keep in your back pocket when these moments come. Route your response with them, and redirect the situation to regain control.
Alicia Bassuk gives examples for seven tricky situations and possible solutions. She is a leadership designer and coach, speaker, author, and founder of leadership development firm Ubica.
How Great Leaders Inspire Action
Update on Executive Orders 1096 and 1097
The Chancellor's Office has been working on revisions to our Executive Orders 1096 and 1097 as result recent California court decisions. EO 1096 and 1097 are our systemwide policies prohibiting discrimination, harassment, retaliation, sexual misconduct, dating and domestic violence, and stalking against employees, students and third parties. Although the final revisions are pending, below are a summary of the areas that are currently being proposed:
A proposed pre-hearing process will be implemented prior to final determination regarding alleged violation(s) of the Executive Order(s) and based on the evidence from the assigned investigator(s).

The proposed pre-hearing process is still under review but should be finalized as part of the investigative and appeal process.

As part of the proposed pre-hearing process, a Hearing Officer will be assigned and will make the final findings and conclusions of facts.

It is anticipated that due to the proposed pre-hearing process, the timeline for completing investigations will likely be up to 90 days so to provide additional time for pre-hearing process to be facilitated prior to final outcome.

These proposed changes should not alter the Complainant or Respondent's right to appeal the final outcome to the Chancellor's Office.

Campuses will be responsible for coordinating the proposed pre-hearing process.
Featured Soft Skills Course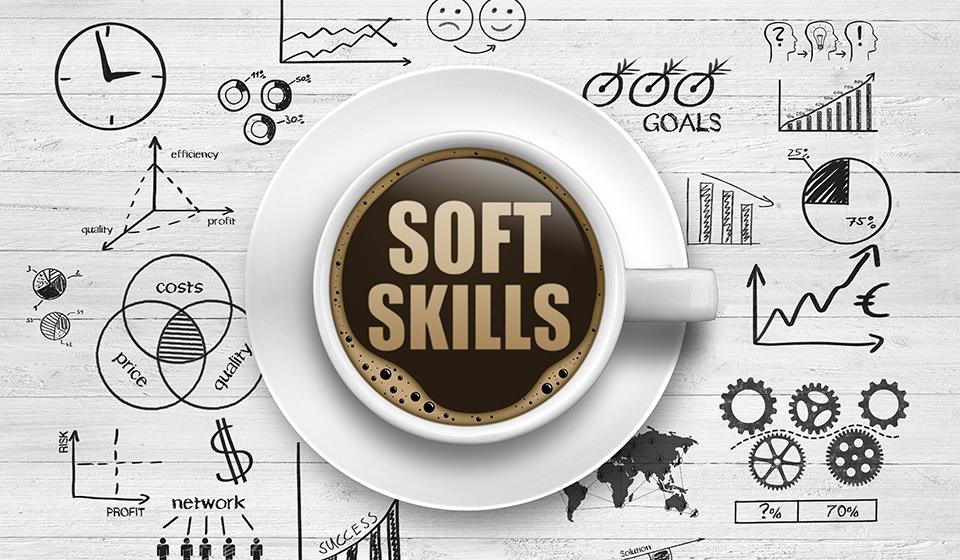 Acting With Diplomacy and Tact
People who communicate with diplomacy and tact are able to inspire confidence. In this course, you'll learn about developing diplomacy and tact, avoiding meltdowns and apologizing, developing empathy, and removing personal biases.
Course time: 36 minutes
Blog Corner
Working with Difficult People
By: Amy Cooper Hakim
Last month, at CSU's Got Talent, Amy Cooper Hakim presented Working With Difficult People: Handling Types of Problem People Without Losing Your Mind.  Watch the recording on CSU Learn.
Her book, Working with Difficult People, provides clear strategies to effectively handle the ten types of difficult bosses, colleagues, and subordinates.  She also writes a blog on Psychology Today of the same name.
Background Check Policy
The CSU's system-wide policy on background checks issues directives and provides guidance intended to prevent risk and provide protection to campus employees, students, volunteers, and guests.  The overall gist of the policy is that background checks must be conducted on all final candidates selected for hire for CSU positions.  There are several caveats and exceptions to the policy, which include:
Student workers and volunteers are not required to undergo background checks, UNLESS required by law – most often when employment involves direct contact with minor children
Credit checks may be required for employees only if they meet the credit check requirements and the campus determines it to be job-related
Student Activities (clubs, service learning, community engagement, internships, field trips) are not included under the policy, HOWEVER, HSU has determined that students and volunteers driving vehicles to support these events must have a Motor Vehicle Report background check
Background checks are NOT required for:
Faculty entering the Faculty Early Retirement Program (FERP)
Current employees (including auxiliary employees), unless they voluntarily move into a position in which a background check is required by law or has been designated as a sensitive position

Sensitive positions have access to Level 1 data, detailed student records, hazardous materials, health records, or drugs; have direct contact with minor children; or have access or control over cash, checks, credit cards, or credit card information worth over $10,000

Employees rehired to the same job who have had a background check performed in the previous 12 months

Employees hired for one-day events (public talks, guest lectures, conference presentations)
Campuses can consider a conviction only if the final candidates selected for hire were convicted, released from prison, or released from parole within the previous seven years.
For more detailed information on HSU's Background Check Policy, visit https://hraps.humboldt.edu/background-checksor call Human Resources (x 3626).
CSU's Got Talent
"Successful Performance Reviews: How to Give Them & How to Receive Them", June 5 @ 10 AM PT
Presented by Mary Abbajay, Author, President & CEO of Careerstone Group
Group Viewing and Discussion Opportunity
Join HR representatives to watch the webinar and afterwards for a discussion.
Nelson Hall East 106, June 5 from 10 - 11:30 AM
If you prefer to watch it at your desk, please register below the day of the event.
Human Resources at L4HSU
Empathy is a Superpower
Presented by Nancy Olson
Thursday, June 13, 2019 @ 11 PM
There's no getting around it: we all have to work with other humans. Some make perfect sense and do exactly what we expect. And others... don't. Join this session to learn how you can strengthen your super power of being empathetic toward those we don't understand, those we do - and ourselves!
Dec 11 2020 -

11:00am

to

12:00pm
Subscribe to Our Newsletter
Five habits that hold women back at work
Tech Tips
CSU's Got Talent Recordings Archive
If you missed a CSU's Got Talent webinar or are interested in watching one again, you are in luck!
To watch a recording:
Click the Library Icon 

 at the top of the CSU Learn page  

On the right menu that just opened, click the CSU's Got Talent option
A list of all the available recordings will appear on the main window