One Year Anniversary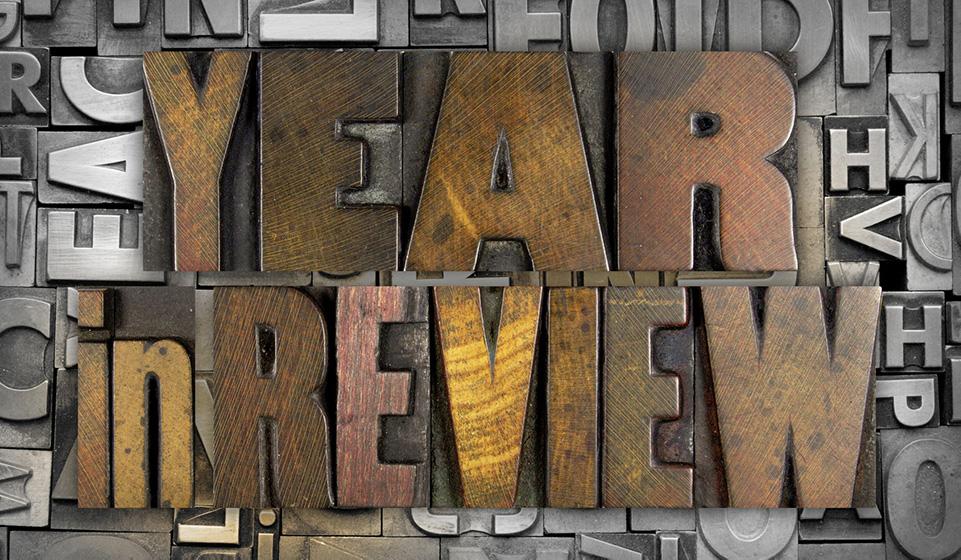 Next month marks the first anniversary of HSU's Training and Professional Development Newsletter. We embarked on this project with the idea to co-locate professional development resources on campus, provide specific training based on campus needs, and to better communicate opportunities that are available to all employees.
 For the past year, we featured:
Annual Campus wide events
CSU's Got Talent webinars
Upcoming Classes and trainings organized by many departments around campus
HSU Workshop for Avoiding Unconscious Bias in the Hiring Process dates
New Employee Orientation registrations
Classes for leads and management
Did You Know? section with Skillport tips
Skillshops and L4HSU @ the Library
Introduction to Skillport Resources video
We featured twenty-two Skillport technical and soft skills courses with topics ranging Gmail apps, Powerpoint presentations, and Microsoft Excel to communication skills, coaching techniques, and sustainability.
We extensively promoted the CSU Wide "Help Them Grow" Professional Development Contest where the top three campuses will win significant discounts on 2018 Skillport cost.  At the moment of this writing, we're still in the top three places.
It is our commitment to increase and promote the resources available to the campus, to improve our communication with staff and faculty, and to better serve the needs of the Humboldt State University.
Featured Tech Course
Organizing Your E-mail
E-mail has dramatically increased the volume of communication and the amount of information that the average office worker needs to process every day. To keep up, you must sort, file, respond to, or delete every e-mail that comes to you during a business day. This course introduces techniques for managing e-mail effectively. It covers tips on how to use folders and filters to organize e-mails for increased efficiency, as well as guidelines on what e-mails to delete. The course also gives direction on how to recover important information should you lose an e-mail.
Objectives
recognize how to manage time by organizing business e-mails
identify approaches to personal e-mail that can save time
determine whether to keep or delete an e-mail
recognize how to use the e-mail folder structure effectively
use filters effectively to organize e-mail
identify techniques to use to find e-mail information
use strategies to manage e-mail effectively
Course time: 28 minutes
 HR Database Changes
Many of you have heard the news that all of the CSUs will be transitioning to a Common Human Resources System (CHRS) in approximately three years. Many of us are preparing by assisting in design
review, cleaning up existing data and providing feedback for consideration in creating best practices.
In order to successfully achieve this monumental task of one HR system, the current practice of storing Student and HR data in one database will need to change. In March 2018, the Student and HR data will be split apart into two separate databases. The PeopleSoft HR side will stay at the current 9.0 version and the Student side will upgrade to the 9.2 version which will further our student success goals.
We acknowledge this will affect your current practices; trainings and informational guides will be available and we welcome discussion, questions and feedback.
Featured Soft Skills Course
Developing a Plan to Further Your Career
The whole notion of what a career is has changed. You are now responsible for making your own career choices, and it's not always clear which way offers the straightest path toward your goal. This course guides you through the process of taking inventory of your values, interests, skills, and needs. Then based on these findings, you can determine your strengths. This course also provides tips on how to deal with any weaknesses that are holding you back. You will also learn how to develop and implement your action plan to further your career.
Objectives
identify the types of questions you should ask to evaluate your current career situation
identify how to pinpoint your strengths
recognize ways to address your weaknesses
identify the types of questions you should ask to develop a vision for your future career
match the methods for correcting deficiencies in your career goals with examples
identify the steps involved in setting a time line
use techniques to develop a career plan
Course time: 28 minutes
Knowledge Transfer and Success Planning
Do you have plans to move into a new career or retire? How can you share the knowledge you gained in your role with others before you move on to other opportunities? 
Planning for successors: What is the risk of losing talent and expertise?
Documenting Processes and Procedures: Do you have processes written down? Could others fill in for you if you if you take time off? 
Sharing Knowledge: Do you have a culture of knowledge sharing? How can you improve it? 
A few things your work area can do:
Create process and procedure guides and job aids. 
Develop employees to back each other up through cross-training and job shadowing.
Foster a culture of sharing knowledge and information.
O'Donnell, Riia, "Preparing for the brain drain: How to capture your boomers' knowledge before they retire", HRDrive, 5 December 2017, <https://www.hrdive.com/news/preparing-for-the-brain-drain-how-to-capture-your-boomers-knowledge-befor/511911/> Web. 5 December 2017.
CSU's Got Talent
In January, we welcome NY Professor and best-selling author, Dr. Joshua Spodek, to talk with us about developing personal growth through living our values in "Leadership & the Environment".
In February, Juliet Hwang, MD at Kaiser Permanente will guide us through Mindfulness Meditation practices to learn how to cope with everyday stresses.
Joining us in March, Dr. Alan Briskin will present the 5 Essential Practices of Collective Wisdom, based on his 25-year career of research as a pioneer in Organizational Learning. 
In April, Writing Skills expert Nancy Flynn, M.A., will teach powerful and persuasive writing skills that command attention and convey leadership in "Business Writing Bootcamp."
Dec 11 2020 -

11:00am

to

12:00pm
Interfolio Interactive Training Video
The Office of Human Resources & Academic Personnel Services is pleased to present a new Interfolio Training Video:  Manager and Candidate Roles, Views & Sections.  You will learn the differences between Manager and Candidate roles and views, and how to add sub-sections and organize them.
 You can access the interactive video in the Evaluation of Tenure-Line Faculty page, on the right column.
Subscribe to Our Newsletter
Learn to Use Skillport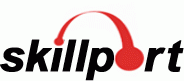 Learn how to navigate, find courses, books, and other content on Skillport.
Tech Tips
Trello Tips: Create Cards from Email
Every one of your Trello boards has a unique email address just for you, and every single card on every board you are on has one as well.
Get to inbox zero by turning emails into action items in Trello. Forward an item in your inbox to your board's email address, and a card will be created from the email in the list of your choosing.
Trello is the easy, free, flexible, and visual way to manage your projects and organize anything