HRAPS Wishes Colleen Mullery the Best on Her Retirement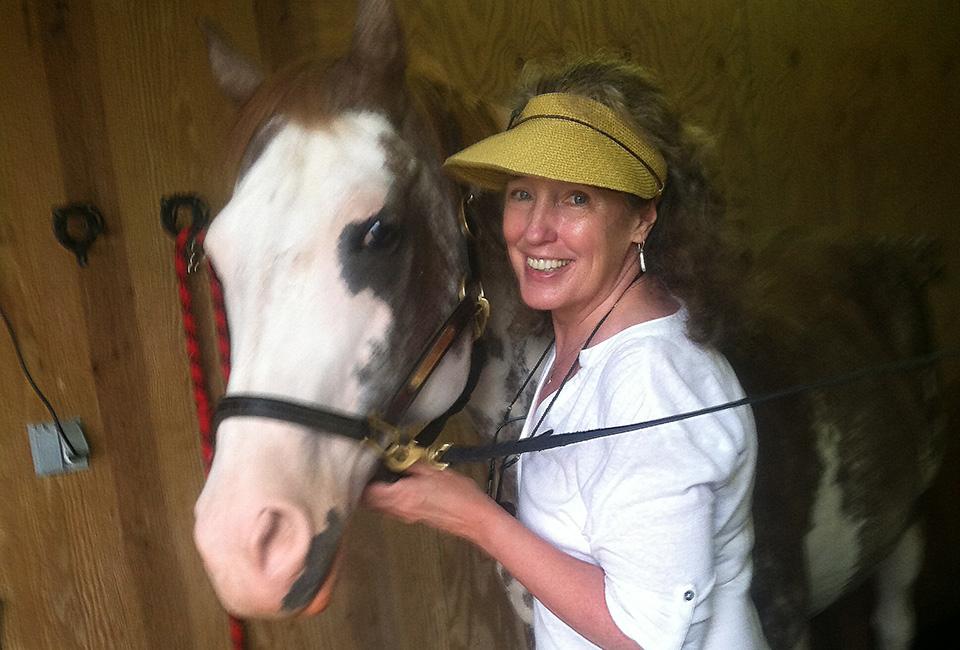 It is with diverging feelings of sadness and joy that we say goodbye to Colleen as she leaves us for the satisfying pace of retirement.  For the past 13 years she has been the force that guided Faculty Affairs, and since 2013, the Human Resources department as well.  
Colleen joined Humboldt State 34 years ago as a full-time lecturer.  A few years later, after receiving her Ph.D. in System Science Management from Portland State, she returned for a tenure-line position in the Department of Business and Economics.  As a faculty member, Colleen served as a Department Chair, Academic Senate Chair, and CFA Faculty Rights Chair before moving to an administrative role in 2005.
Colleen has shared with us her love for most four legged creatures, her traveling experiences, her appreciation for art and a wide array of intriguing television shows.
We will miss her expertise, integrity and her vision for moving the department forward.  We will also miss her friendship, her time for each one of us, her positivity and compassion. 
Please join the HRAPS department and the President's Office to celebrate Colleen's contributions to Humboldt State on Friday, August 10, from 2 to 3:30 pm at the Corbett Conference Room in Siemens Hall.
Featured Tech Course
Planning an Effective Presentation
Concern about the impact of a presentation can inspire presenters to raise their game, enabling them to get the desired results. A presentation can be immeasurably improved if the presenter devotes sufficient time and attention to planning. In this course, you'll learn how to define and understand your audience's characteristics, knowledge, needs, and responses. You'll also learn how to organize your presentation's timing, purpose, key points, and approach. Finally, you'll learn about different presentation methods and when they're most effectively used.
Objectives
recognize strategies for defining audience characteristics and knowledge

identify examples of guidelines for anticipating audience needs and responses
recall guidelines for ensuring a presentation's timing and purpose are appropriate for the content
list strategies for identifying supporting facts and key points when planning a presentation
recognize presentation approaches in action
choose the appropriate presentation method in a given scenario
identify which hands-on presentation method is appropriate in a given scenario
recognize key considerations and strategies for planning an effective presentation
Course time: 29 minutes
Seven Lessons from Mister Rogers that Can Help Americans Be Neighbors Again
Neighborhood taught kids critical emotional and social skills that are still relevant to adults today. Here are some of Mister Rogers' teachings that could help us weather today's ups and downs, stand up for what we believe in, and work together as we prepare for the Fall Semester.
 Happiness Calendar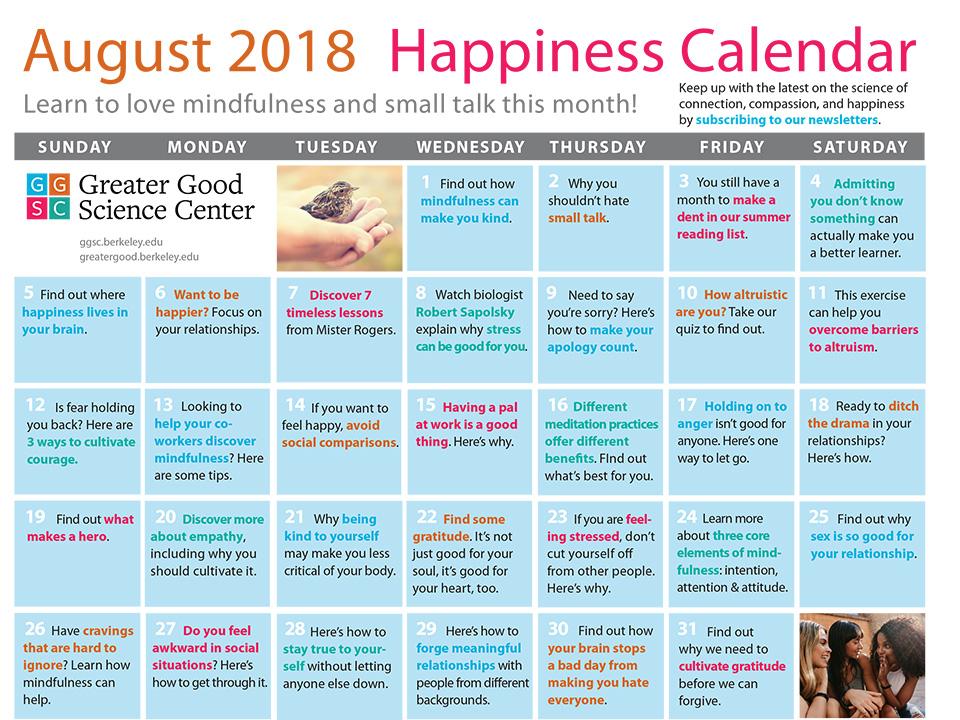 Download August 2018 Happiness Calendar
Find laughter, creativity, and happiness in your day by downloading this well-being calendar guide for July.
5 Tips To Get You Back To Work After Vacation
Featured Soft Skills Course
Becoming Your Own Best Boss
Have you ever thought that you could be the best boss you've ever had? By developing attitudes and skills that empower you, you can manage from within and become your own best boss. Self-empowerment is the process of taking responsibility for your attitudes, behaviors, and actions at work to maximize your effectiveness. As an empowered employee, you will be driven by ownership, initiative, and performance. This course focuses on attitudes and behaviors that promote self-empowerment. It provides strategies for empowering yourself through self-coaching, approaches for developing an entrepreneurial mind-set, and an opportunity to apply a model for self-empowerment to enhance your performance. Applying these approaches will help you become a self-empowered contributor in your organization.
Objectives
recognize negative self-talk

replace self-defeating talk with the language of self-coaching
choose statements that reflect an attitude of job ownership
recognize actions that demonstrate initiative
sequence the steps in the self-empowerment model
choose examples of proper use of the self-empowerment model
identify professional strengths and areas for development
recognize relevant choices for professional development
demonstrate initiative and self-empowerment at work
Course time: 30 minutes
Kid President's Pep Talk to Teachers and Students!
On the Bookshelf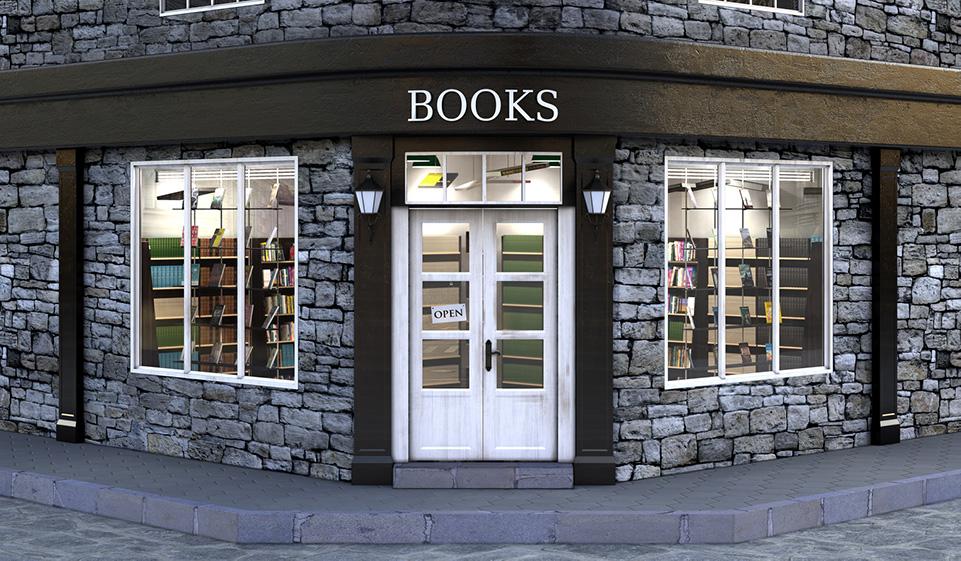 Work Less, Do More
By: Dr. Jan Yager
Sociologist/productivity and relationship coach and expert Dr. Jan Yager offers a 7-day plan to get more done in less time. This revised and updated book covers everything from assessing how productive you are right now, goal setting, prioritizing, to getting over procrastination, perfectionism, poor planning and pacing, 9 other time wasters, organizing, decluttering, teaching time management to your children and teens, work-life balance, and lots more.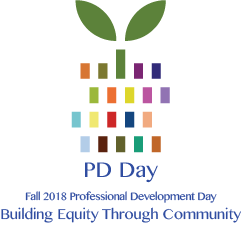 Fall 2018 Professional Development Day: Building Equity Through Community
This is an opportunity for faculty and staff to come together for professional development that inspires, builds community, and offers equitable and inclusive learning opportunities to integrate into practice in the coming year.  Enjoy a light lunch and live music by For Folk Sake!, a welcome session, and workshops.
August 17 from 12 - 4 PM @ the Kate Buchanan Room
Please register in advance:
http://pdday.humboldt.edu/welcome
Coordination by: The Center for Teaching and Learning All-Partners (Center for Teaching and Learning and Academic Technology, Office of Diversity, Equity, & Inclusion, Office of Institutional Effectiveness, Information Technology Services, Learning Center, Library, Retention Through Academic Mentoring, Student Disability Resource Center, and Academic and Career Advising Center, and Center for Community Based Learning)
Sponsored by: Academic Programs, Student Affairs, Administration and Finance, and University Advancement
Dec 11 2020 -

11:00am

to

12:00pm
Subscribe to Our Newsletter
Learn to Use Skillport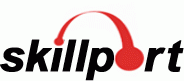 Learn how to navigate, find courses, books, and other content on Skillport.
Tech Tips
How to search for a word or phrase on a web page
A quick way to search a key phrase or word on a web page is to use Control-F on PC or Command-F on Mac.
A search bar will appear at the bottom or top of your page depending on the computer or browser you use.  Type the word or phrase in the search box and by default the words will be highlighted on the webpage.